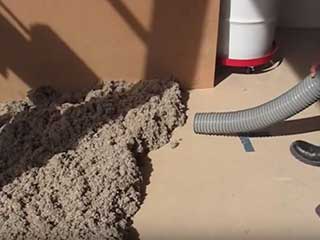 Why Is Attic Insulation Important?
Without the insulation in your attic, your home would have a difficult time trying to regulate the temperature to keep it comfortable. Your heater and air conditioning would have to work overtime in an attempt to do so, and the result would be shockingly high energy costs.
Unfortunately, this may become the reality if your home's insulation is becoming less effective because of various issues. If you've noticed the amount you spend on energy each month is climbing and you aren't sure why, it's likely to do with this very problem.
What Can Harm Your Insulation?
If your home has had the same insulation for years, and especially if you notice it starting to crumble, it likely needs to be replaced as it becomes less effective over time. Not only are energy costs a concern because of this, but also the polluted particles in the air your family breathes in daily.
If there's been fire or water damage around your attic, switching out your old insulation is a must. Smoke itself can cause harm and decrease its functionality, and water can cause mold to grow. This mold may also enter your home's air and cause health troubles.
Have you had pests in the attic? Even if they've been long gone, what they've left behind can still cause issues. They likely damaged the insulation by using it to nest, and even worse, their waste carries diseases that can easily spread into the household.
Whatever The Trouble, We'll Handle It.
Our experts are ready and happy to provide any services pertaining to your attic's insulation to ensure that it's at its best. We'll be able to determine what solution is the best for your home, be it simply adding more to what's already there to assist in stabilizing the temperature, or replacing it altogether. Aside from replacing the insulation, we can also clean and decontaminate the attic to ensure that all the bacteria from rodents are eradicated, and dust cleared out, to get it like new again.
What Are You Waiting For?
Contact Attic Cleaning Walnut Creek today, and find out what we can do for you!
But wait, there's more!
Crawl Space Vapor Barrier
Attic Ventilation Improvements